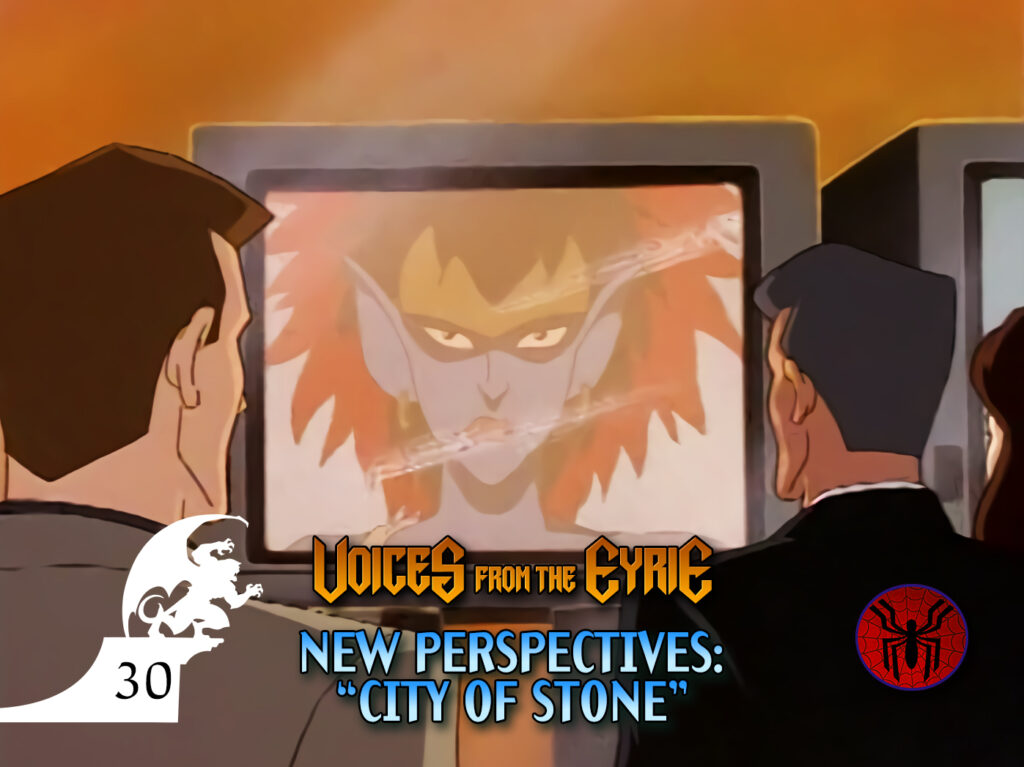 Then we are joined by Neal Powell of "Whelmed: The Young Justice Files", and Zach Joiner of Spidey-dude.com to discuss "City of Stone", fleshing out villains, the story's utilization of history, what other cartoon shows were doing at the time; and more.
Join us on Patreon for the Video Edition!
Available on Apple Podcasts, Google Podcasts, Amazon Audible, Spotify, and your podcatcher of choice!
Follow us on Twitter at: @FromEyrie
Follow "Whelmed: The Young Justice Files" on Twitter at: @theYJfiles
Follow Neal Powell on Twitter at: @Joatmoniac
Follow Zach Joiner on Twitter at: @spideydude
Follow The Spidey-Dude Radio Network at: @spideyduderadio
Listen to "Whemed: The Young Justice Files" at Whelmed: The Young Justice Files
Listen to all of our content at: The Spidey-Dude Radio Network
Visit Jennifer L. Anderson's online stores at: Angel Wings and Demon Tails
Everything you ever wanted to know about Gargoyles at: GargWiki
Podcast (voices-from-the-eyrie): Play in new window | Download