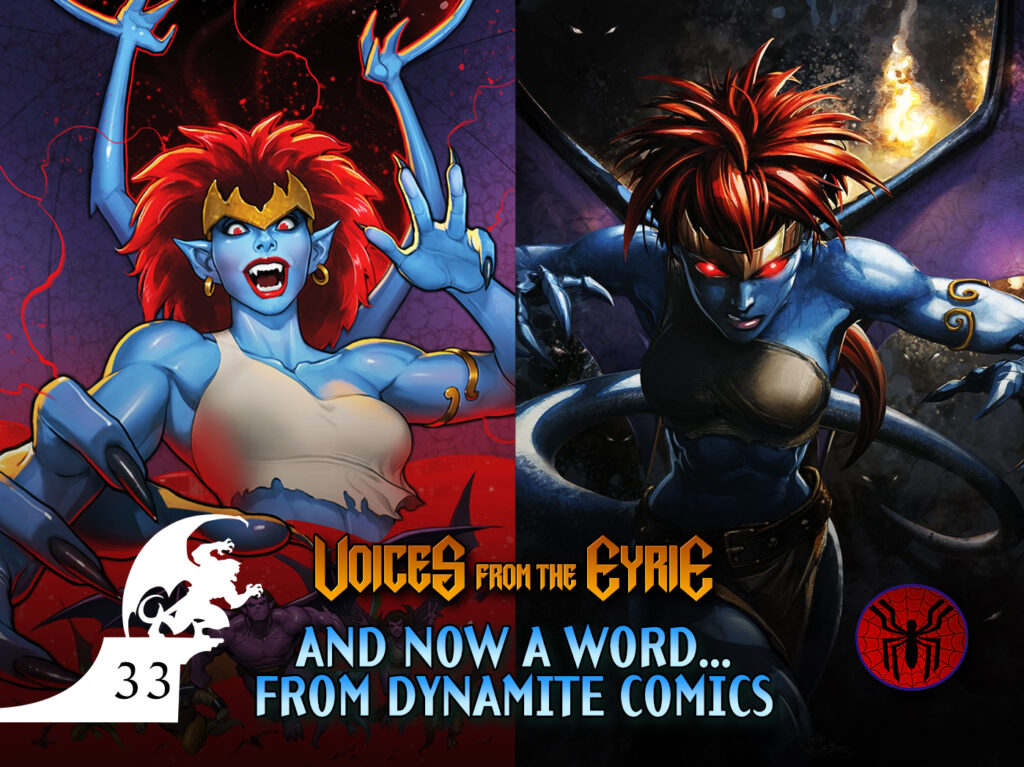 Dark Ages artist, Drew Moss, joins us with Greg Weisman to discuss the upcoming Gargoyles: Dark Ages comic book. Research into medieval history, designing new gargoyles, the prose feature, and so much more.
We also discuss our first impressions of #6 (spoiler free this time) and how Greg Weisman has broken past the three-act structure of TV and more into the proper pacing of a long form comic book.
Did we mention that we also discuss Demona's upcoming return and a tease for what that might mean for the future? And speaking of the future, get those pre-orders in: Final orders for Gargoyles #7 are due from retailers on June 5th in time for the June 28th release. Initial orders for Dark Ages #1 are due on May 25th and final orders are due on June 12th for a July 5th release! So go find your local comic book store, or an online store of your convenience, and get those orders in. Trust us, Demona demands it.
Available on Apple Podcasts, Google Podcasts, Amazon Audible, Spotify, and your podcatcher of choice! And join us on Patreon for the FREE video edition! That's right, this installment is free… we want you to see that lovely artwork, too. And this installment is also available on YouTube.

Follow us on Twitter at: @FromEyrie
Visit Jennifer L. Anderson's online stores at: Angel Wings and Demon Tails
Visit Greg Weisman at: Ask Greg
Visit Drew Moss on Instagram
Everything you ever wanted to know about Gargoyles at: GargWiki
Podcast (voices-from-the-eyrie): Play in new window | Download