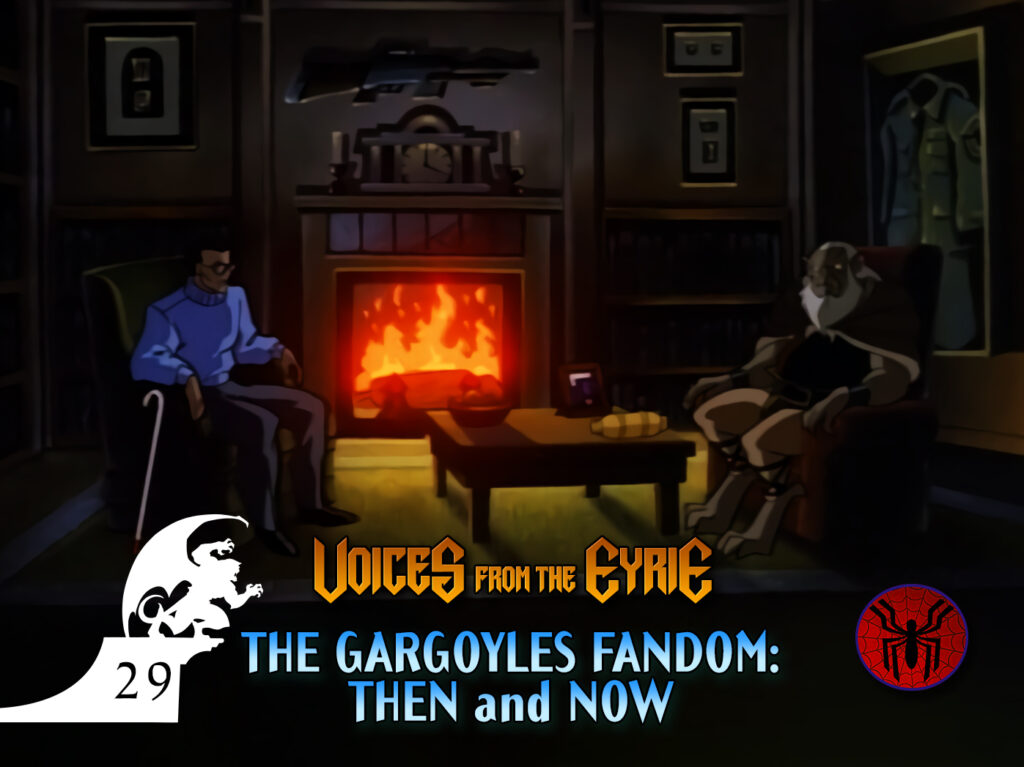 Happy New Year! We open this show by discussing the latest NECA news from the tailend of 2022. We also chat with Greg Weisman about #2 of the new Dynamite Gargoyles comic book, offering our first impressions; and Greg explains why Angela's gone back to her classic outfit.
We then sit down for a discussion with some old friends, and fans from the earliest days of the fandom: Gorebash (owner and webmaster of Station Eight and Ask Greg), Christine Morgan (fanfiction author turned professional), and Karine Charlebois (artist of "Gargoyles: Bad Guys"). We discuss our many years in the fandom, favorite characters, the impact the show has had on our lives, and our impressions of the current "Gargoyles" renaissance.
Available on Apple Podcasts, Google Podcasts, Amazon Audible, Spotify, and your podcatcher of choice!
Follow us on Twitter at: @FromEyrie
Visit Jennifer L. Anderson's online stores at: Angel Wings and Demon Tails
Visit Greg Weisman at: Ask Greg
Visit Station Eight
Visit Christine Morgan at: Christine Morgan's World of Words
Visit Karine Charlebois at: Kanthara Draws – The Art of Karine Charlebois
Everything you ever wanted to know about Gargoyles at: GargWiki
Podcast (voices-from-the-eyrie): Play in new window | Download